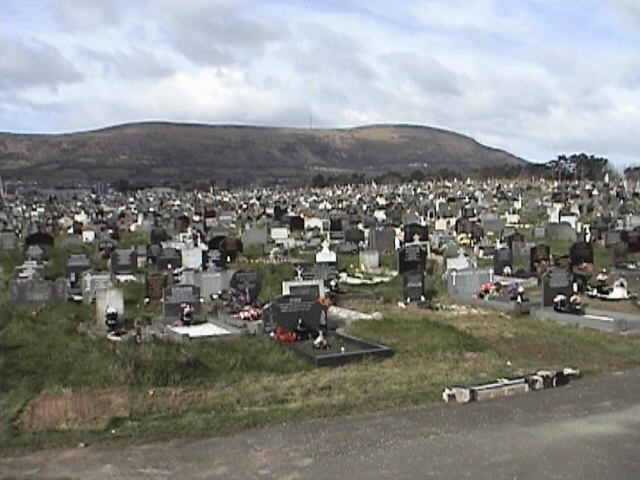 Keep that one aside..
Two-channel video installation, colour video with sound. Duration 07 minutes each channel. (2005)
Filmed in Milltown Cemetary, Falls Road, West Belfast.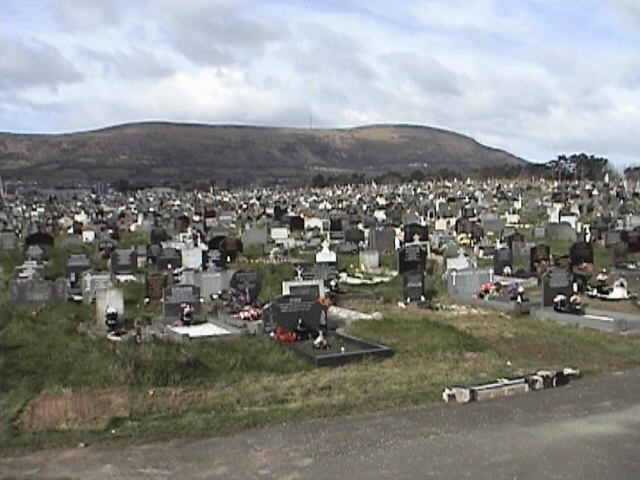 Part one: Landscape deals with the space of a cemetery formally. It presents a traditional view of the Belfast landscape. The work asks the viewer to create their own narrative and to engage with the situation by finding subjects to focus on.
In Part two: Man at graveside we are reminded of the conventions of behaviour involved with a place like this and we question the artists' actions. We do not usually get to see the process of making artwork. In this case, we can see the difficulties involved in working in this kind of space and by allowing the viewer to see this; it provides a juxtaposition of the reverent landscape.